Watery gastropods like moon snails can withdraw completely into their shell and slam the door shut on the outside world.
They do this to prevent dessication and avoid predators. The door is called an operculum, Latin for "little lid."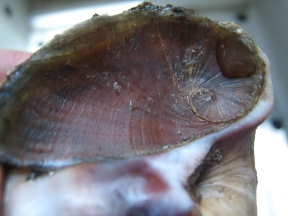 Moon snail operculum, close-up.
What the heck is a moonsnail? Read our first moonsnail post here.
{ 1 comment }