We've been silly busy these past few weeks putting together mail order packages, shucking oysters for holiday orders, doing end-of-year inventories, and just basically trying to keep our heads above water. So we've been neglecting the poor oyster blog, and therefore this post has a little more to do with today being the end of the month than the end of the year.... that is to say, stay tuned for a year-round wrap up soon.  Meanwhile, here's what's been going on in December. The tide's low at night this time of year, so the barge goes out in the early morning. Here's JJ in the captain's seat, looking to drop some tubs on the gold bar.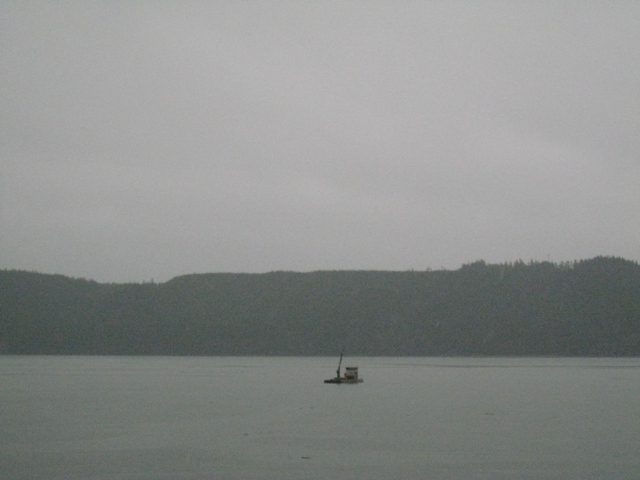 And the beach crew works the midnight low tides. Here's Adam checking out the pump intake. Darkness and high water combine to make beach maintenance pretty difficult in the winter.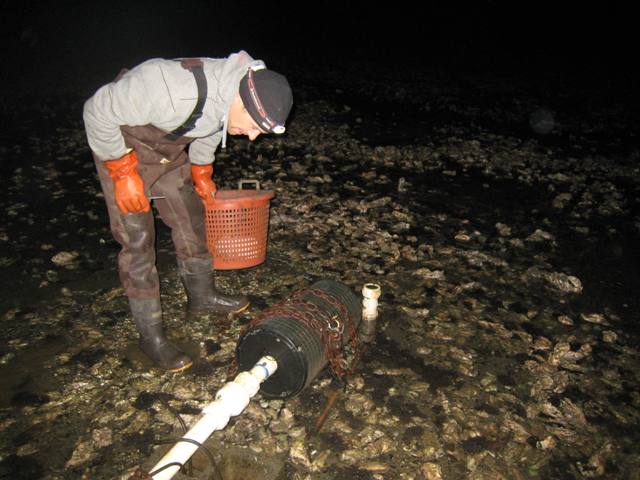 Despite all the doom and gloom we hear about ocean acidification in the Canal preventing oyster larvae from maturing, there was a pretty decent natural set this year. These oysters, spawned this summer, homesteaded the tumble farm infrastructure (more about how the tumble farm's doing soon).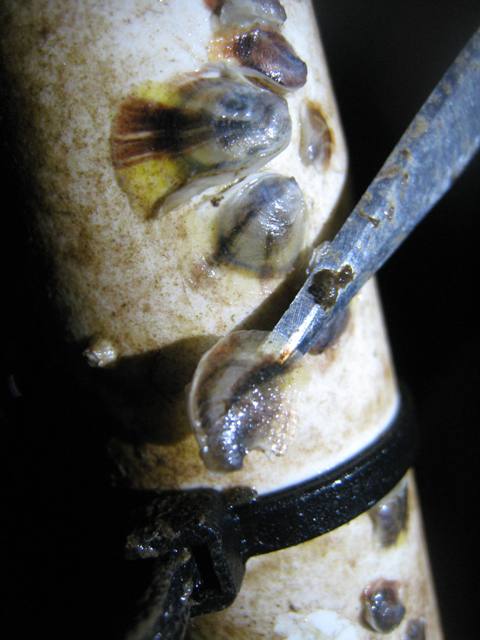 And the oyster below grew a little too much. That's Miguelito's hand underneath the behemouth.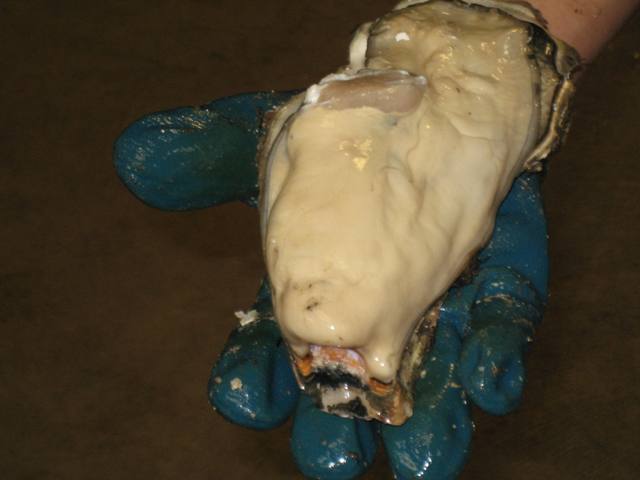 So far this year we've had 154 rainy days and 115 inches of rain (according to a rain guage Dave keeps on the farm). Our farm averages about 105 rainy days and 90 inches of rain... so we feel a little justified in griping about lack of sunshine this past year. Here's the normally crystal clear Hamma Hamma, swollen with a combination of high tide and rain, flooding into an old spruce forest at the river's mouth.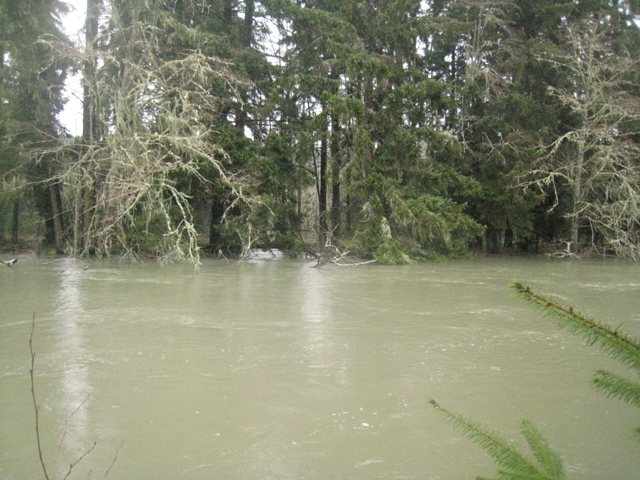 But today is flawless, cold and clear, with the mountains carrying a snowload appropriate for a rainforest.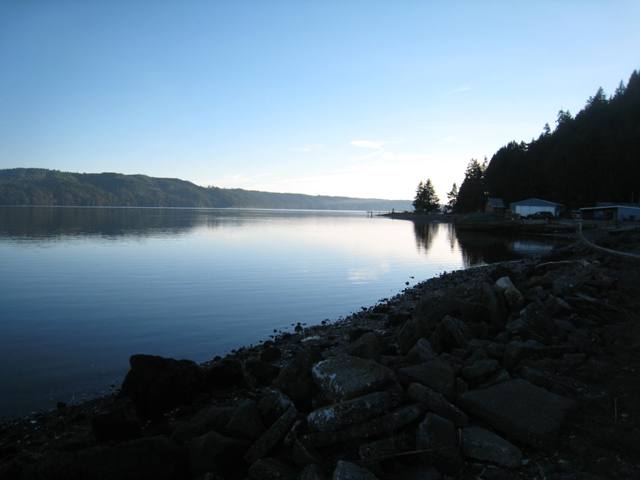 Happy New Year!