There are two types of oyster eater: those who are born loving oysters, and those who grow into the taste. For one local dog, the oyster epiphany came last Saturday at an informal campfire gathering in Lilliwaup. Since puppyhood Area Dog has lived on Hood Canal, but this was the first time he'd expressed interest in oysters.
(Caveat: only in
Lilliwaup
, where the hens lay soft-boiled eggs and the lemonade springs, would it be o.k. to feed world-class shellfish to a dog.)
Area Dog signals interest in oyster...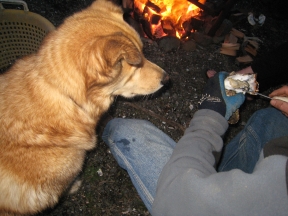 gets ignored...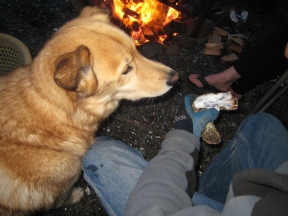 and then finds the stash.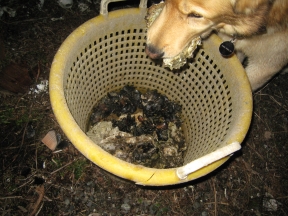 Would somebody please just shuck this dog an oyster before he hurts himself?