Today our friend Preston stopped by with some wild morel and porcini mushrooms he'd recently picked somewhere east of the Cascade Mountains. Preston-- who probably knows all of the Olympic Peninsula's sweet spots for both wild mushrooms and good surf--  runs a local gourmet food supply company called Wild West. He stops by once a week to deliver fresh halibut and salmon from Neah Bay and the Quilleute River. He also picks up HH oysters to sell to restaurants and farmer's markets on the north end of the Peninsula.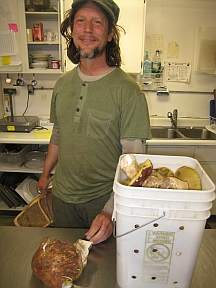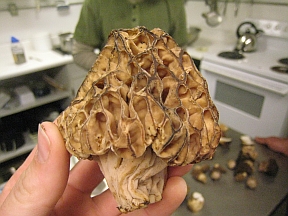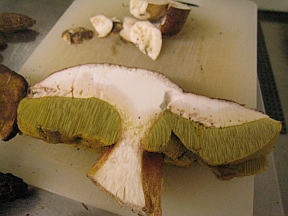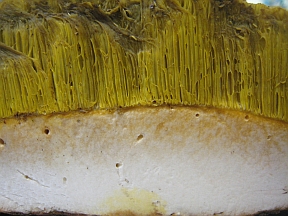 Close-up of porcini mushroom gills. Since it was lunchtime, and we were hungry, we pan-fried some morels in a little oil, then added oysters, salt, pepper, and eventually eggs.
Our kitchen is set up to fillet fish, not mushrooms, and we were a little short on paring knives.