Normally Hood Canal is a quiet sort of place--its mirrored surface unbroken by wake of kayak, canoe, or motor boat. But each year, on the first two Saturdays in May, boaters come from near and far to test their wits and wiles against those of one of the Canal's most elusive but delicious inhabitants: the Hood Canal spot prawn.
Here's a brief and incomplete tutorial in how to catch Hood Canal shrimp: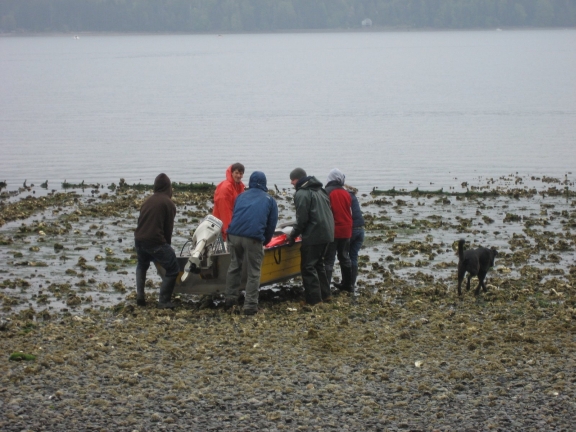 1. Make sure your boat makes it to the water.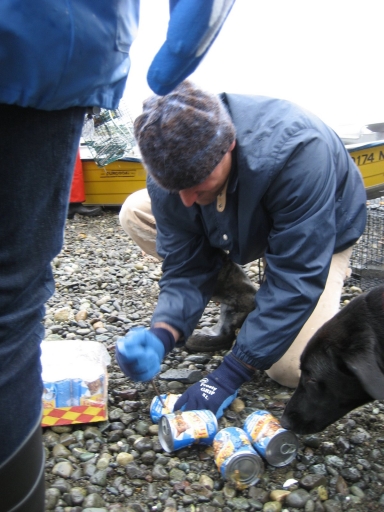 2. Prepare cans of Friskies cat food to use as bait.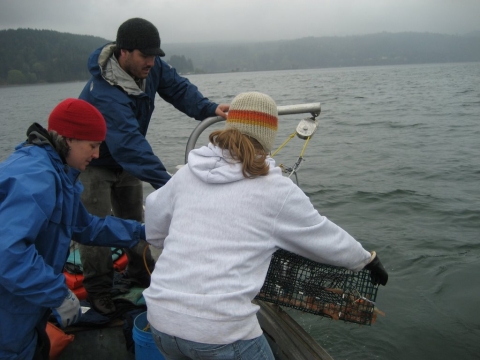 4. Remember: mechanical pot-pullers are for wussies. And we recommend using one.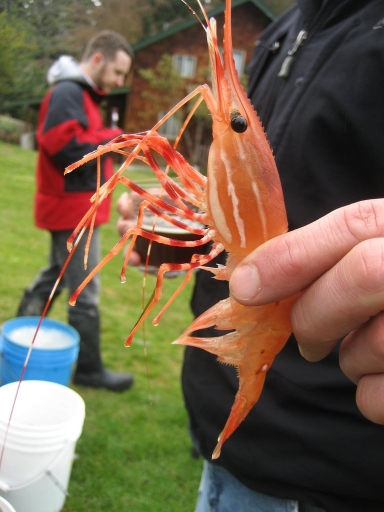 5. Watch out for the gnarly spike coming out of the shrimp heads.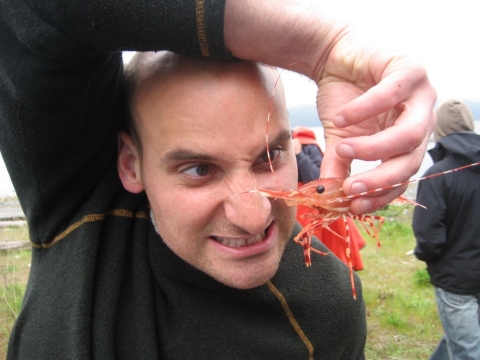 6. Spend some serious Q.T. with your shrimp... you won't meet again for another year.