The camera caught up with Adam and Louie wandering through the single oyster pens one blindingly-sunny day in late March. It was the first daylight low tide of the season.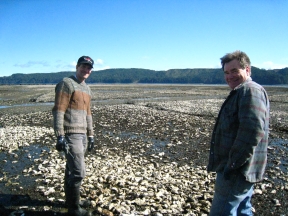 Hello there!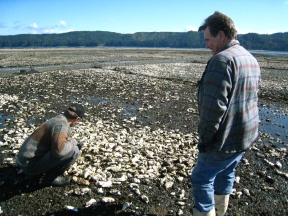 Finding an oyster to sample wasn't terribly difficult.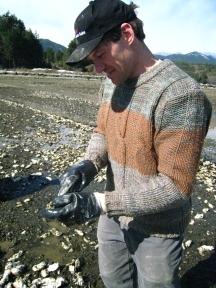 Adam opens the oyster and eats it while Louie looks on in approval.