Introducing Ruby, the newest member of Team Hama! This beautiful refrigerated truck arrived last month from Arizona. She has big plans to revolutionize our local oyster and clam delivery.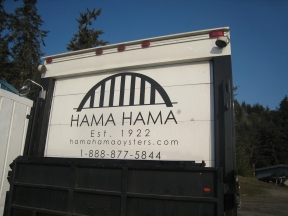 Seattleites: keep yer eyes peeled for Ruby and her faithful companion,
Louie
.
Own or manage a restaurant or store? Want Ruby to stop by? We deliver to Seattle every Monday and Wednesday. Call our wholesale office at 360-877-6938 and speak with Diana or Adam for more information.