included a gorgeous sunrise: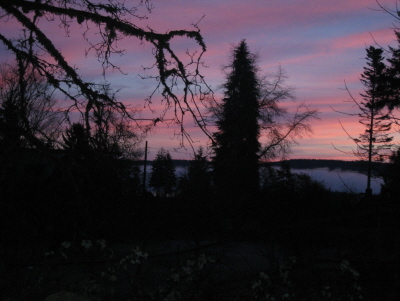 lots of digging in search of a missing water line: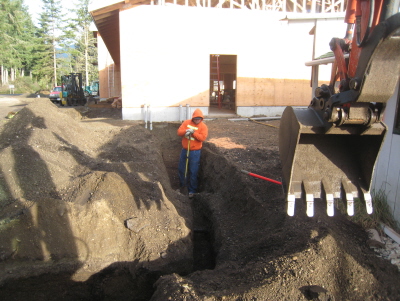 and an octopus hunt! Adam pulled an octopus up with the oyster tubs this morning, and brought him up to the livetanks for a photo shoot. He put the octopus in a bushel basket, and the octopus escaped almost immediately. Here's the empty basket: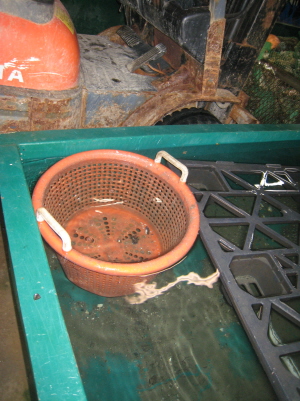 And Miguelito searching for the missing octopus: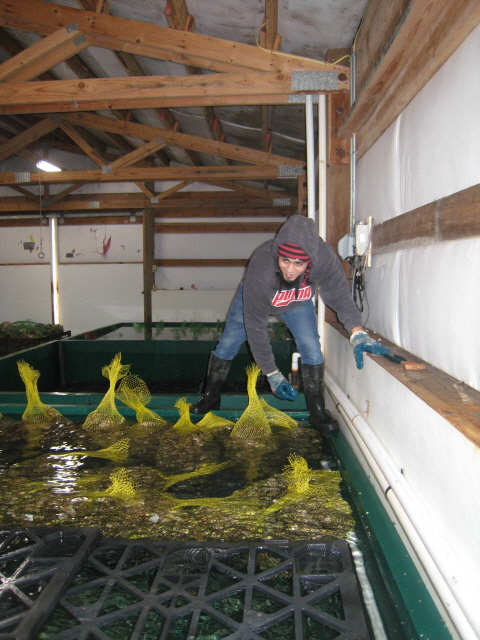 The octopus may have gone out the drain back to the salt water, or he may be lurking beneath the oysters. We'll keep you posted if we locate him.