On Monday a group of Bellevue Christian School students came by to tour the oyster farm. They were on the first day of a week long field trip around the Olympic Peninsula. We walked out on the tideflats to look at shore crab and clam trails, and then took a tour of the wet storage and oyster shucking facilities.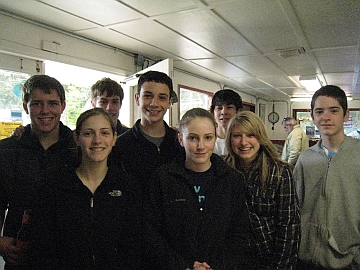 And this isn't at all appetizing, but it is hilarious, so we're going to share it anyways. One of the students, under pressure from his classmates, volunteered to be the first to try a raw oyster. We didn't even think to offer him any instruction, so he came up with an oyster eating technique all on his own, which involved taking a big bite out of the belly of the oyster: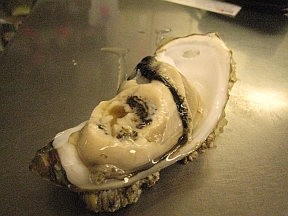 Stay tuned for a post about the correct way to eat a raw oyster.