Here's (part of) what's been going on here at Hama Hama. First, the river got invaded by a giant sea creature. We're thinking it was a sea lion. He was an incredibly uncooperative photo-documentary subject and made a complete nuisance of himself: eating salmon, barking, and antagonizing the birds. He's the giant brown blur in the photos below.
Then the world proceeded to get really beautiful: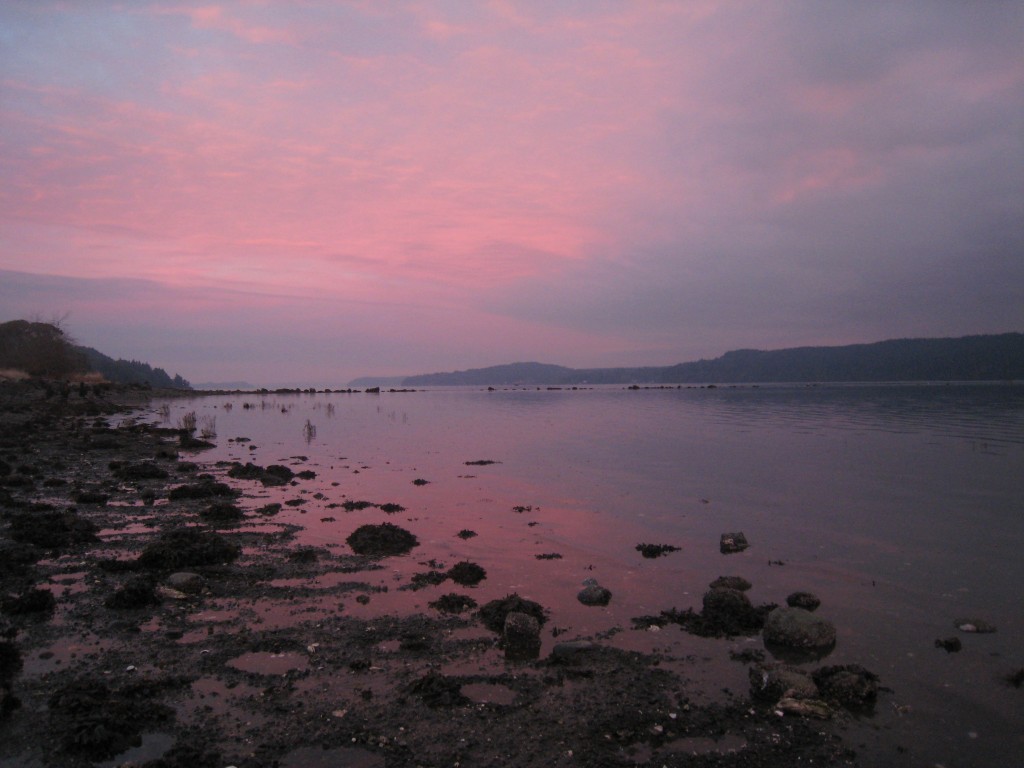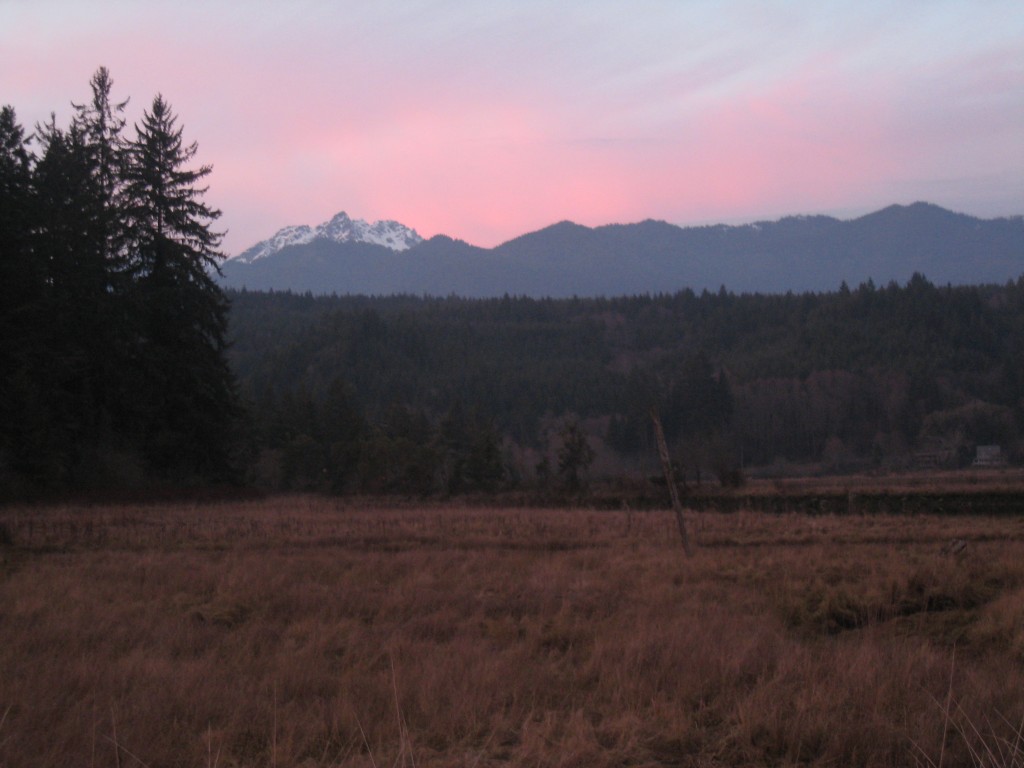 Before getting really cold and white: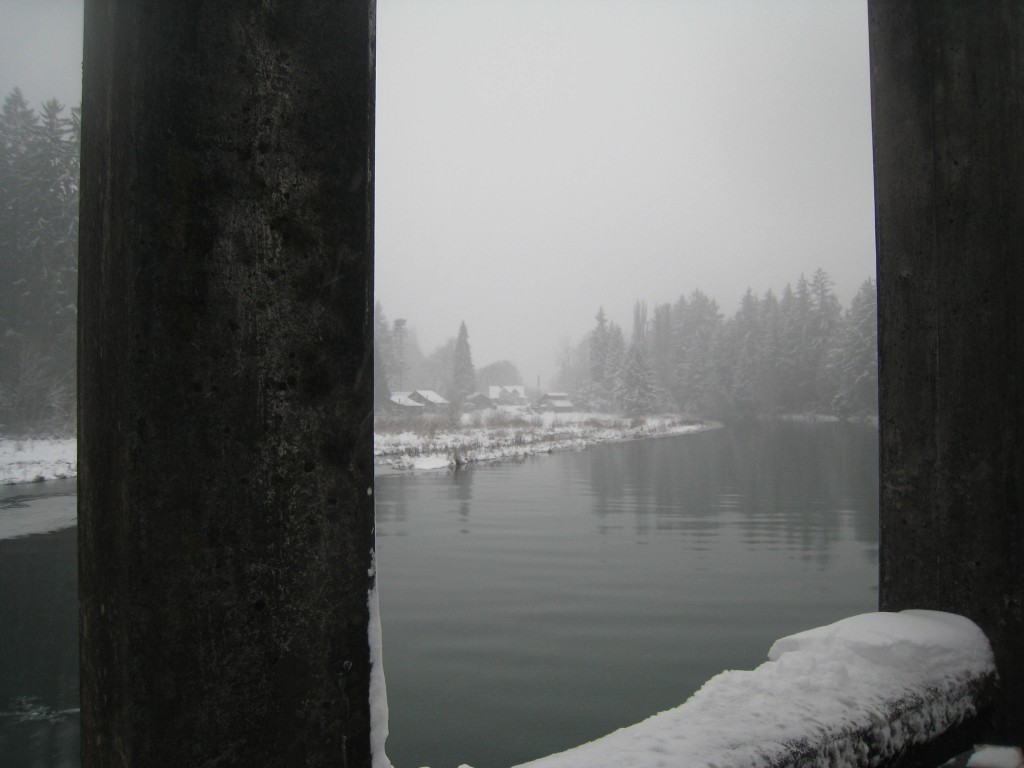 That's the view upriver from the middle of the bridges. Believe me, there were zero cars on the road. The storm made life pretty hectic for the barge crew and the beach crew... picking oysters in the snow isn't a dirty job, but it's slow and incredibly cold. Here at the seafood store we entertained ourselves by smoking some oysters and going crazy with the steam cleaner. Fortunately we've had power throughout this entire storm and (going into it, at least) were well stocked up on hot chocolate. In other news, next week we're headed down to California to meet up with the folks from Hog Island Oyster Co. and shuck some oysters. Saturday we'll be at Hog Island's Napa Restaurant from 2 to 5 pm guest shucking (more details to come) and then on Sunday we'll be at the Culinary Institute of America's campus in St Helena, CA for Cochon 555's Napa event. (This is a huge festival of pork... you have to see it to believe it). Have a great weekend everyone!