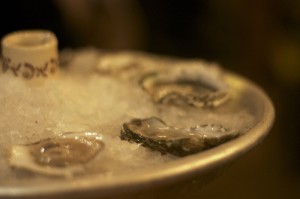 From this lovely blog:
Four kinds: hama hama (Hood Canal, Washington), kumamoto (Humboldt Bay, Cailfornia), island creek (Duxbury, Massachusetts), wellfleet (Cape Cod, Massachusetts). All amazing but the hama hama was my favorite. I was super duper excited about this one.
Finding this blog post brought a welcome ray of sunshine into an otherwise soggy gray day. Fortunately for all involved: the downpour is dumping snow up in the mountains, so ski season is imminent.