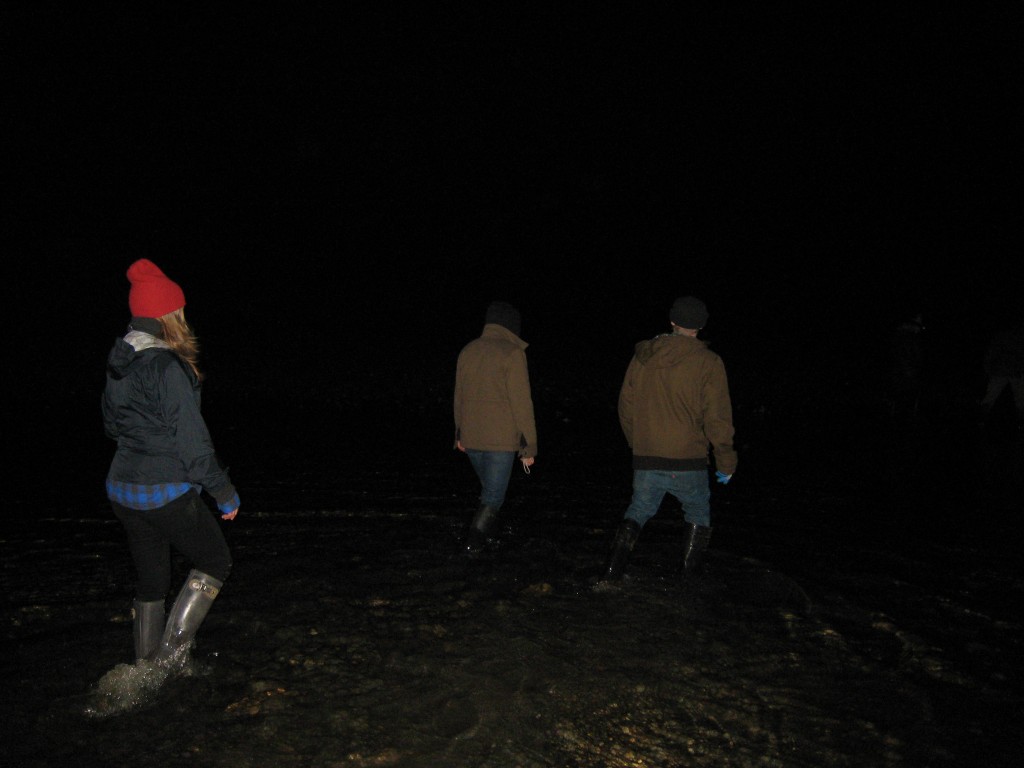 Practically from the get-go, the year-old Walrus & Carpenter was hailed as one of Seattle's best restaurants. The New York Times has written about it twice (in the travel section and magazine). GQ and Bon Appetit both named it one of the 10 Best New Restaurants of 2011. Along with Boston's Island Creek Oyster Bar and New York's John Dory, the Walrus has been credited with making oysters hip again. It's the kind of place that people wait hours to get in to, and still love. Needless to say, we were psyched when folks from the Walrus took time out of running the city's hottest restaurant to come visit the oyster farm. We love hanging out with people who love food, and especially those who love oysters. It turns work into "work." So that they wouldn't have to close the restaurant, the Walrusers came in two installments over the past month. Each visit started with dinner in the beach cabin, feasting on clams, oysters (raw, baked, and smoked), crab, and bacon and roasted pork butt from Jones Family Farms on Lopez Island.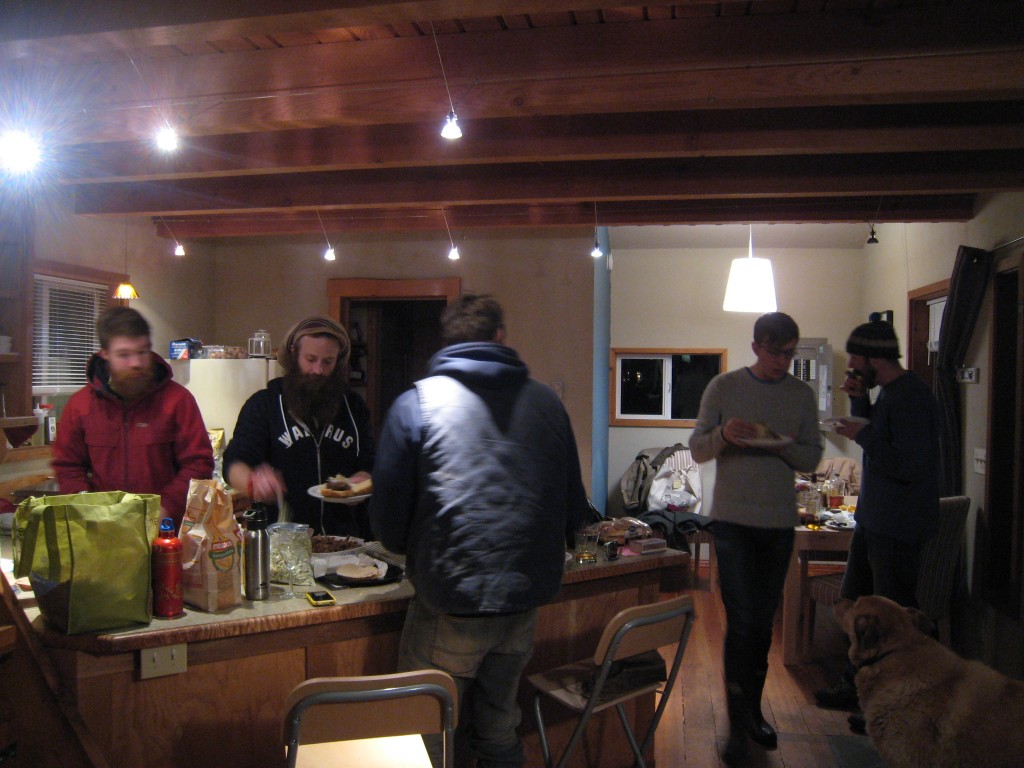 The main attraction, of course, was the beach walk. We strapped headlights on, grabbed the lantern, left Area Dog to hold down the fort, and headed out with the tide to find the Hama Hama in its natural habitat.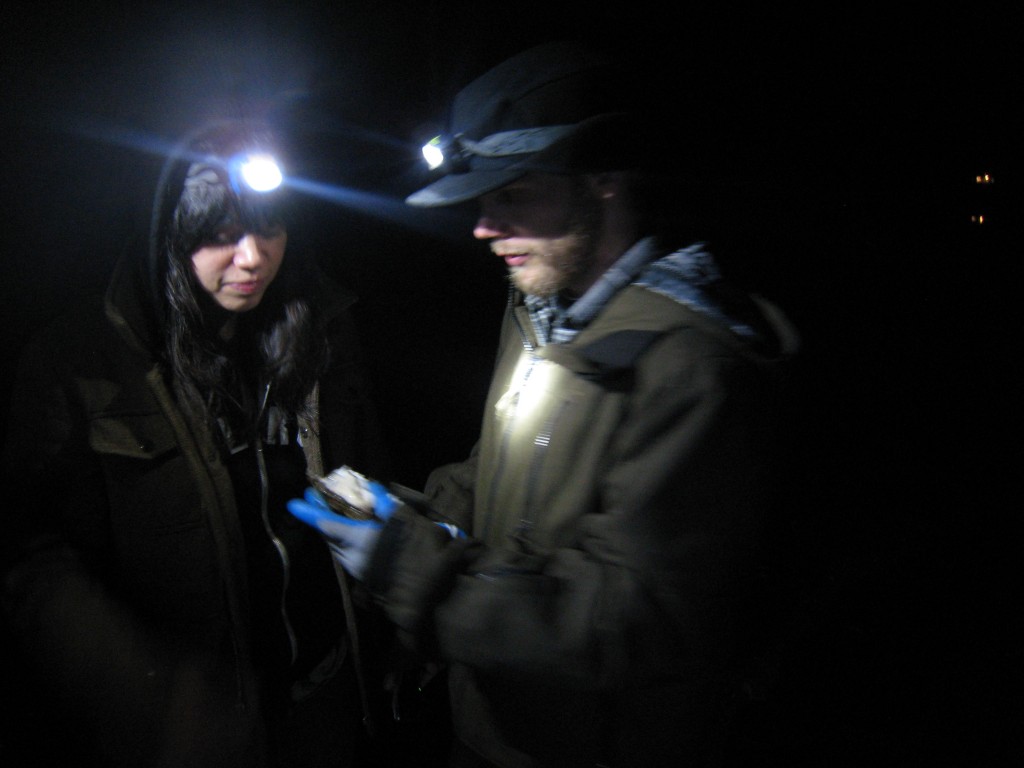 Along the way, we saw lots of creepy crawlies, including  the usual suspects (moon snails/gunnels/shorecrab/spider crabs), plus two dungeness having crab sex and starfish of all different types, including the many-legged type: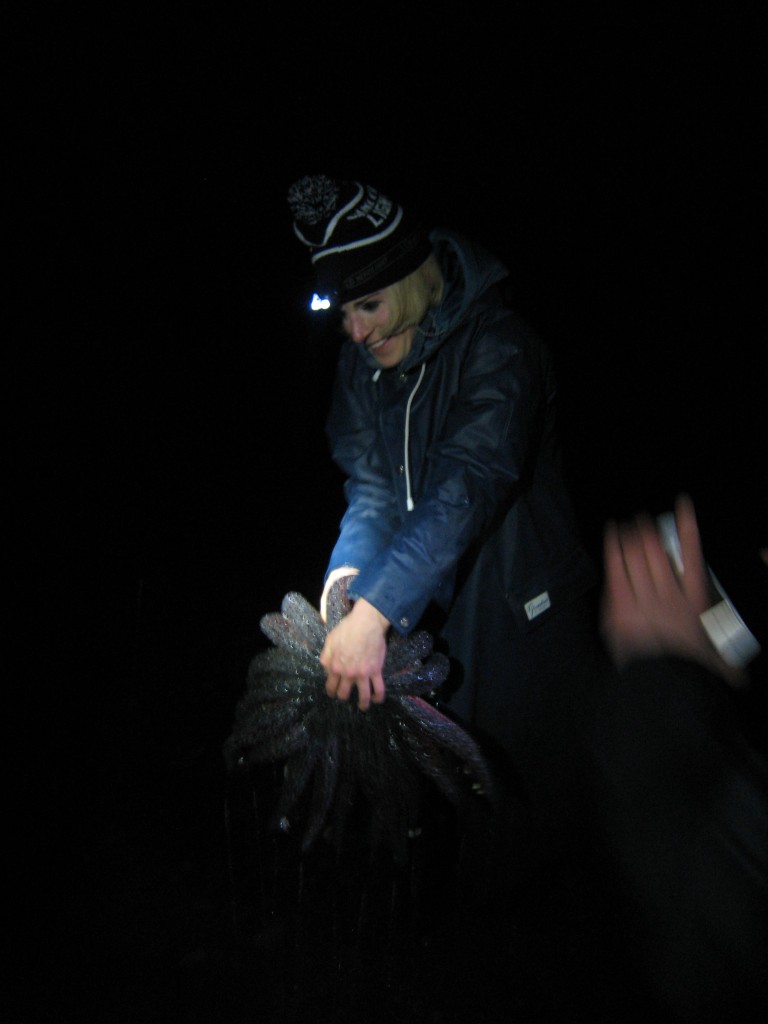 ...and the two-legged type, which Anthony repurposed into a mustache for our favorite photo of the night: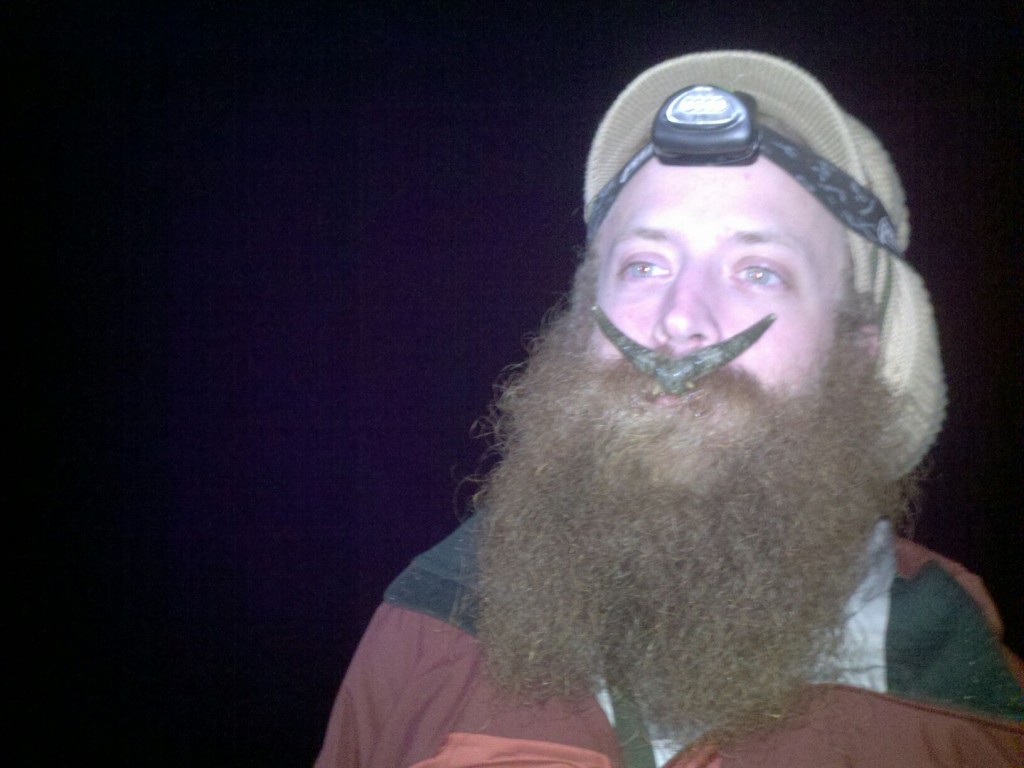 But mainly, we ate oysters. We ate Hama Hamas and Blue Pools, and got the first taste of Adam's newest project: tiny, coppery-flavored Olympias. We ate little oysters, big oysters, and "the kind that slap you in the face on the way down," as Alex put it.
We also built huge bonfires smoky and smoldering enough to make Lilliwaup proud, shot crackle-shot out of shotguns, and tromped through the woods. It was an amazing time. Research should always be this fun. Thanks for coming!